2023 VISUAL SIGNATURE
LOUISE LEBLANC
Biography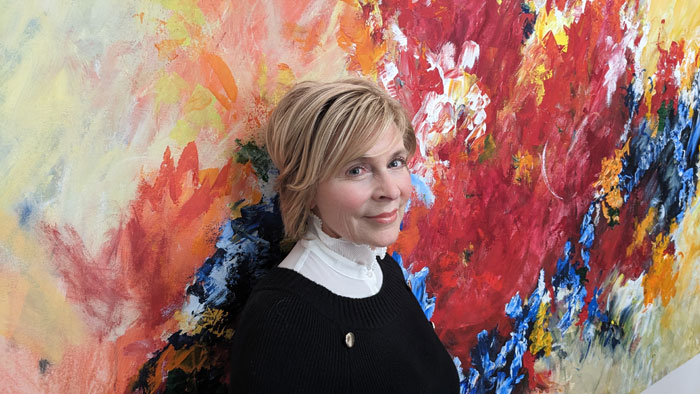 Louise LeBlanc, of Shediac-Bridge in New Brunswick, paints in non-figuration as a means of expression with an interest in colour and movement. Guided by her instinct and curiosity, she enjoys new challenges with different mediums, supports and tools, and discover new avenues to move forward.
Optimistic by nature, her passion for bright and intenses colours is reflected in her paintings and freedom in her gestures seeks colour-movement symbiosis.
Artistic approach

This painting UNTITLED Oil on canvas was produced in July 2022. Whit this work I wanted to represent the dialogue between the opening of an ascending luminous circle and the dynamics of chiaroscuro in the topology of movement. The cycle of the seasons is revealed in the components of each of my paintings, this one representing summer, thus echoing the nature and landscapes that are the source of my inspiration.