THANK YOU AND SEE YOU NEXT YEAR!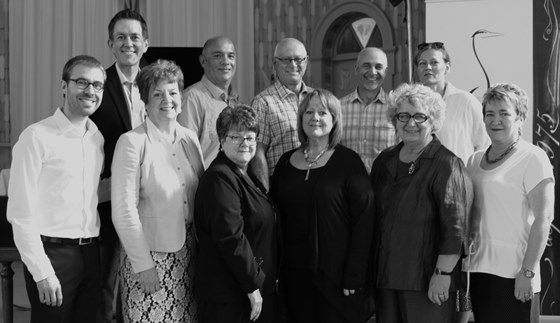 (Pictured, from left to right, first row: Vincent Lauzer, artistic director, Aldéa Landry, honorary president of the 40th anniversary, Marie-Anne Ferron, Brigitte Lavoie, Paulette Sonier-Rioux and Roseline Hébert, administrative director. Second row: Jean-René Noël, chairman, Denis Ferron, Marcel Lanteigne, Daniel Chiasson and Emmanuelle Tremblay. Absent: Gilles Lanteigne).
The team of the Festival says a big thank-you for your incredible support during our 40th season this year. See you next year for another incredible series of concerts, from July 28 to July 30, 2016.
VISUAL IDENTITY OF THE 40TH SEASON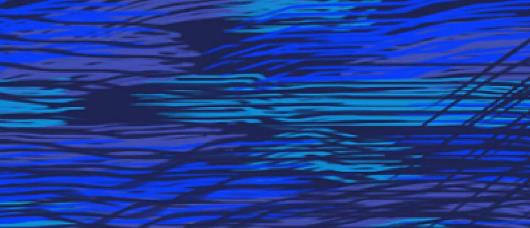 (Herménégilde Chiasson, La musique des vagues, 2015)
The visual identity of the 40th anniversary is a creation of the Acadian multidisciplinary artist Herménégilde Chiasson. Entitled "La musique des vagues" (The music of the waves), the work is inspired by the blue of the sea and the motion of the waves. Both modern and abstract, the work evokes the music scores with its many lines and communicates the dynamic nature of baroque music in today's world.
A limited number of the work, numbered and signed by the artist, are on sale to the benefit of the Festival. For more information, call 506-344-3261 or write at baroque@lameque.ca.
VIDÉO
NEWS
Winners of the Mathieu Duguay Early Music Competition
The 40th season of the Lamèque International Baroque Music Festival was launched with panache last night with the presentation of the second Mathieu Duguay Early Music Competition.
Read more ->