HANDEL'S MESSIAH CONCERT SOLD OUT!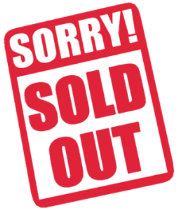 The Festival is sorry to announce to all music lovers that the concert of Handel's Messiah, presented on Saturday, July 25, 2015, at 8:00 p.m., is now sold out! Thank you for your amazing support!
Please note that a rehearsal of the Messiah will be open to the public: Friday, July 24, 2015, at 2:00 p.m., at Sainte-Cécile Church. Passes available at the door only, $10.
Good tickets for our three other concerts are still available, do not delay!
EXCERPT FROM THE JULY 26, 2014 CONCERT
New in our Multimedia section: Listen to the beautiful voice of soprano Florie Valiquette performing during the July 26, 2014 concert, in the last mouvement (Alleluia) of Antonio Vivladi motet in C minor "In Furore lustissimae Irae". Video: Anne Kostalas. 
VIDÉO
NEWS
Informal lecture on the Messiah
The Lamèque International Baroque Music Festival will present and informal lecture on Handel's Messiah by the founder of the Festival, Mathieu Duguay, on Sunday, June 28, 2015, at 1:30 p.m., at the Centre de la foi / Maison des...
Read more ->