2016 SEASON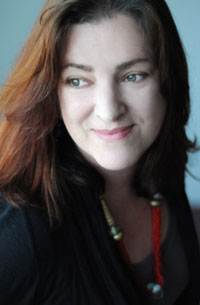 The visual signature of the 2016 season is a creation of the Acadian artist Pauline Dugas (hyperlink to her full bio) and is part of an exclusive series of 18 paintings created especially for the Festival.

The series, called "Souffle pour souffle", was created the artist in January 2016 in Caraquet (New Brunswick). The starting point of the series was inspired to the artist after listening to the Mass in B minor by Johann Sebastian Bach. The paintings were carried out in accordance with the impressions felt by the artist when she was listening to this piece. Her works describe, in a visual language, a meeting between visual art and music.

The works are on sale

Support the artist and the Festival by purchasing a painting! Each of the work of the series is painted on watercolor paper in a 9`` X 6`` format, and presented in a neutral white mat 17 inches by 14 inches. They are on sale for $ 250.

For more information, call the Festival office: 506-344-3261.

2016 Visual signature: Silent Auction

The ink which is the visual signature, entitled "On the openings and herbs," will be a silent auction. Presented with supervision, the original bet will be $ 280. All proceeds go to the Festival. More details to come.